Band Member Bios
DG West
DG is the de facto band leader and manager - she hustles the gigs and herds the cats. 
She likes jazz for the "in the moment" spontaneity. She considers herself fortunate to play with the talented musicians of JA, who enjoy composing, arranging, and reinterpreting standard charts with non-traditional grooves and time signatures. She also plays in big bands (holds one chair and subs for others) - because there are few things in the world more musically exciting than kicking a 13 piece horn section from whisper to shout. Her next favorite kind of music to play is deep funk, because it is all about the groove, baby. 
She has gigged dance/disco music on click-track (that is not as easy as you think) for casino bands, rock cover bands, blue-based originals bands, a hard folk band (she doesn't know what that means either), a steel drum ensemble, an occasional traditional jazz band (think: old school Bourbon Street), and has recorded studio tracks for singer-song-writer friends. 
She was a facilitator for a monthly funk jam through the community recreational music organization, Band It. She was on the founding board of directors for Jazz Night School.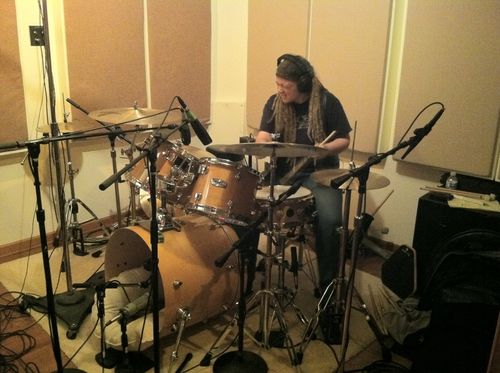 Curt "MooseDogDaddy" West
Curt "Moose Dog Daddy" West has been playing trumpet since he was 12. A research engineer and computer nerd by day, a jazz aficionado by night. He is on an endless quest to get better or as Jack Sheldon said, "Trying to Get Good". He has a spoiled St Bernard named Zahara. He has more trumpet mouthpieces (and probably brass instruments) than you do.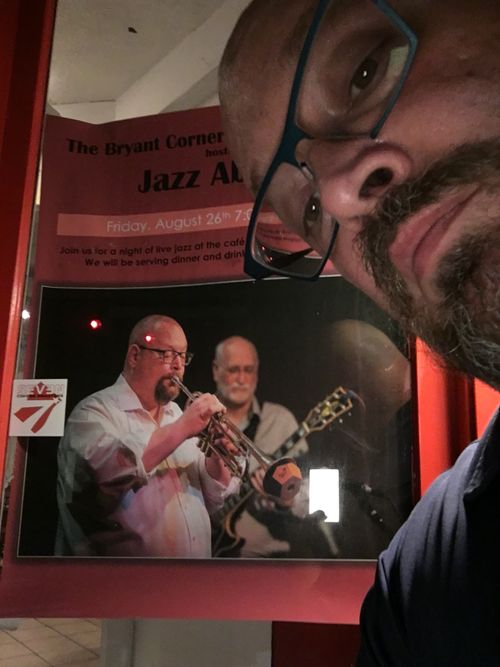 Jim Hunt
Jim is a native of Chicago living in the pacific northwest for the last 12 years.  He has been performing for the last 22 years around Seattle and the New York/Connecticut area playing in big bands, small jazz groups, funk/soul bands and saxophone quartets.  His primary instrument is the baritone saxophone.  To stay occupied during the day, Jim practices tax law.
Jon "Tasty" Heintz
A native of Alaska, Jon received his Bachelor's in Music Education from the University of Alaska Fairbanks. Since moving to the Pacific Northwest in 2015, Jon has played with numerous orchestras in the Seattle area, and is a member of the Jazz Underground. Jon teaches orchestra and jazz band in the Auburn School District, and has an accomplished private bass studio. 
Jon has been swinging with Jazz Abbey since 2016, and finds himself incredibly fortunate to be working with such passionate and dedicated musicians!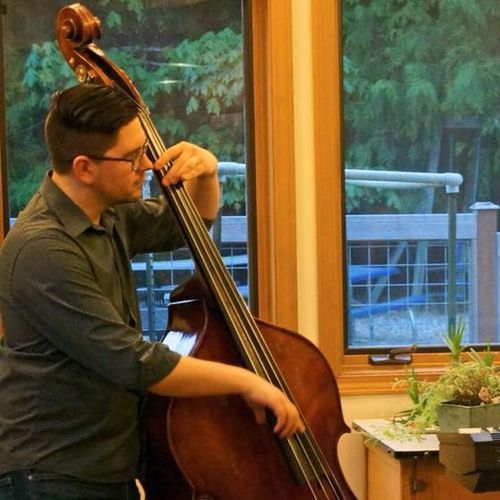 Jon Lanthier
 Jon adds classic keyboard textures to the group—Fender Rhodes, Hammond Organ, and acoustic piano sounds. Outside of Jazz Abbey, Jon performs in a wide range of styles, and can be seen around Seattle playing in jazz-funk, R'n'B, and vocal groups. His major influences include Terry Adams, Victor Feldman, Charlie Christian, and Ludwig Wittgenstein.
Kurt Loewen
A native of Seattle, Kurt spent the early stage of his career playing guitar with various house bands and traveling all across the western United States with top 40 bands. He played with various bands including 34 Park Ave, Windfall, and even included a stint in Las Vegas as a backup vocalist for an Elvis Presley impersonator show!
After a hiatus from music for a while, during which time he studied and worked in the electronics industry eventually moving to computers and management, he returned to his musical roots and focused on Jazz. He has composed and arranged a number or Big Band ensembles, some of which have been performed by Seattle's Jazz Police. He continues to use those skills providing Jazz Abbey with originals and arrangements of various tunes in addition to his guitar playing.